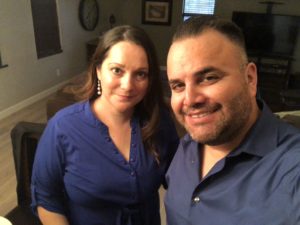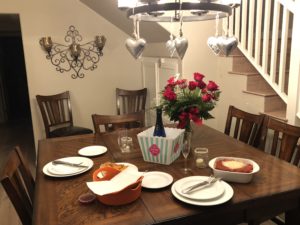 A Beautiful 15 Year Anniversary Celebration at The Temecula Coach House
So I decided to do something special for my lovely bride this year. On November 8th, we hit our 15 year Anniversary. The host of the Temecula Coach house, Letizia, was kind enough to host our event there.
Letizia additionally cooked a nice Italian dinner for my wife Xochitl and myself. I hired my favorite photographer, Paolo to capture the beautiful moments right at sunset.
If you're looking for a wonderful place to spend your special moments without breaking the pocket, look no further. Reach out to Letizia at the #TemeculaCoachHouse. I've djed plenty of weddings there to let you know that a wedding in the winery is very special. After all, the language of the Italians is love!
Our day started with capturing the sunset ? at 3:45pm. I had just enough time to buy 12 dozen roses ? . I called it in at Wes Flowers . Xóchitl loves roses. Flowers for that matter. After all, her name means  Flower in The Aztec Culture.
After our photo session at the Coach House, Orange Grove, and Lorimar Winery, Xochitl and I headed in for a beautiful dinner designed by Letizia. Dinner followed with an awesome Italian Dessert ?. It was just the peace and quiet that we deserved for a break away from our busy lifestyle. I'm sure you can relate.
Here  are some wonderful pictures from our special day. A big shout out to my lovey bride for a wonderful 15 years of marriage.
Cesar Ramirez