This weekend I have the honor of DJing for the Lexus car club at Lexus Dealership in Escondido, CA.
Details are as follows: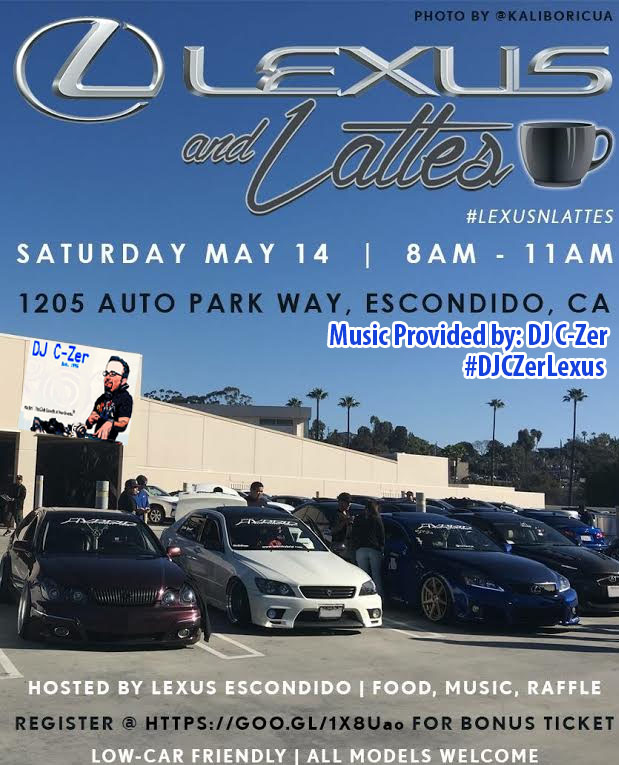 If you own a Lexus of any kind, we'll see you there between 8am-11am for Food, Prizes, Music and awesome cars!
Come watch me spin it up with the coolest Lexus Show Cars.
See you there!
DJ C-Zer
This error message is only visible to WordPress admins
Error: There are no business accounts connected. Please visit this page to learn how to connect a business account.