So for the longest time I could never figure out why Apple iTunes was integrated with Serato Scratch Live and now Serato DJ and you cannot use the iTunes Music service to drop music into Serato. This really stinks when you want to drop a live track into the mix. I actually had to build my playlist or download a song really quick onto my phone and then play it through my Pioneer Serato Controller Aux Port. Not the best way to blend music in. Forget about beat matching it.
With that said, the new update of Serato DJ now includes a music Service called Tidal.
Sign up for Tidal here 60 Day Free Trial Link Only: http://tidal.refr.cc/FLG9K6L
Screenshot Option: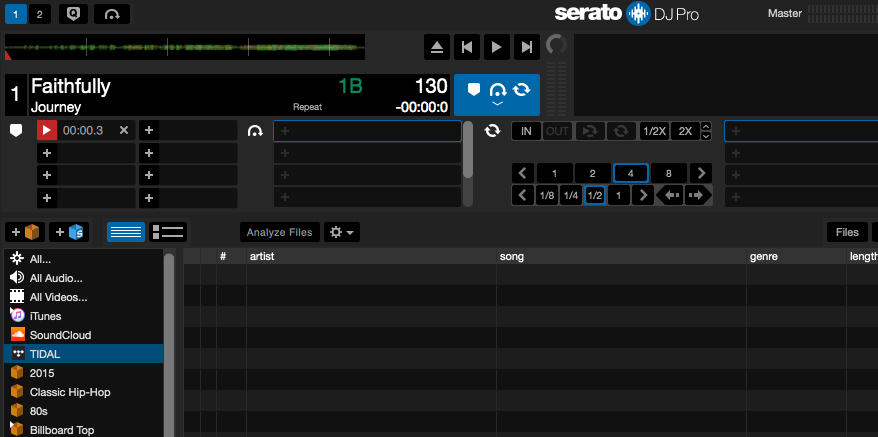 By using the link above you get 60 days free trial and I get 30 days. I think that's more than fair! And you get to try it out for 2 months. That's awesome.
You'll have to let me know how you enjoyed the service. After all converting music from Youtube can be hit or miss to MP3. The quality is fine line sketch and well it is what it is.
So there you have it, if you're looking for a music source library, you found it. Don't think twice about it and go enjoy Tidal Music Service today!